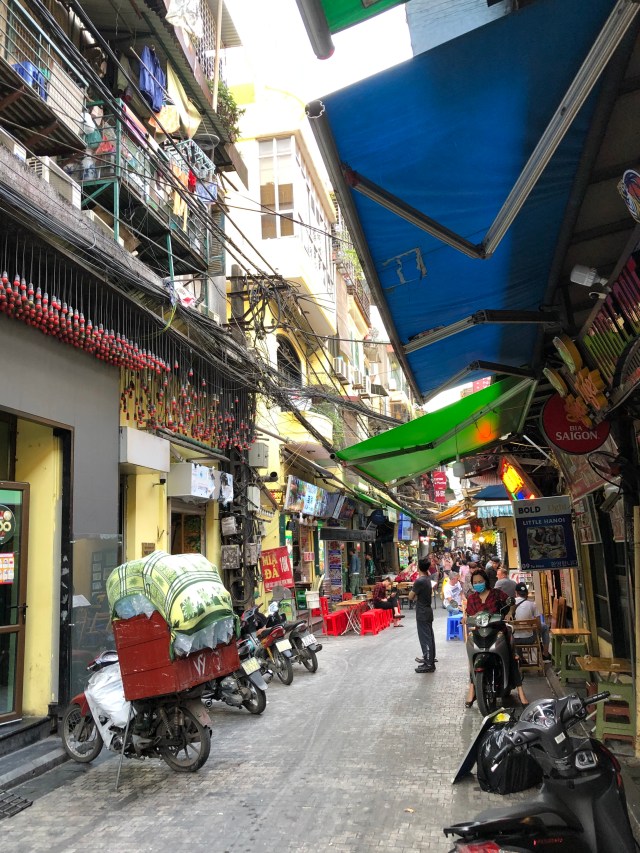 We landed in Hanoi at 5.20 am and went straight to our hotel where we'd booked a room for the night that was just ending. It was good to get some proper sleep before starting our day.
We had two days and nights in Hanoi, then one overnight stay on a boat in the spectacular Halong Bay, then on to the cities of Hue and then Hoi An. Some beautiful places and great experiences but our escorted group tour was very different to expectations as we were the only people in the group! At each location we had our own personal tour guide and a dedicated driver. It seemed as if a lot of people had dropped out of the holiday. It was very noticeable that tourist sites and hotels in Vietnam were beginning to suffer because Chinese visitors were totally banned from the country because of the Coronavirus epidemic. There weren't too many people around.
On Saturday 7 March we arrived in Ho Chi Minh City and met our next tour guide and driver.  After a very hot and exhausting day of sightseeing on Sunday 8 we went back to our hotel.  During the evening, I began to feel feverish and had a high temperature.  Not surprisingly, the hotel manager referred to his COVID-19 contingency plan and we were both immediately whisked off to a public hospital with a quarantine building patrolled by armed guards.  All of belongings, bar just a few we could grab in the ten minutes we were allowed, had to be left in the hotel room.  We didn't see our suitcases again for four days – they were packed by hotel staff (presumably in Hazmat suits).
The quarantine hospital had the most basic facilities and the worst food imaginable. The only way we could enjoy anything remotely edible was to get the odd McDonalds meal smuggled into the hospital with the help of fellow patients and the nursing staff! Outdoor and indoor temperatures were in the high 30s and there was no air conditioning. One plus point was the fact that they provided free Wi-Fi for the detainees – mostly Vietnamese nationals but also a few unfortunate tourists like us.
We were tested for COVID twice (fortunately negative for both of us both times), however X-rays showed I had pneumonia. I was immediately treated with oxygen, antivirals and intravenous antibiotics and, despite the language barrier, my treatment by the medical staff was very good.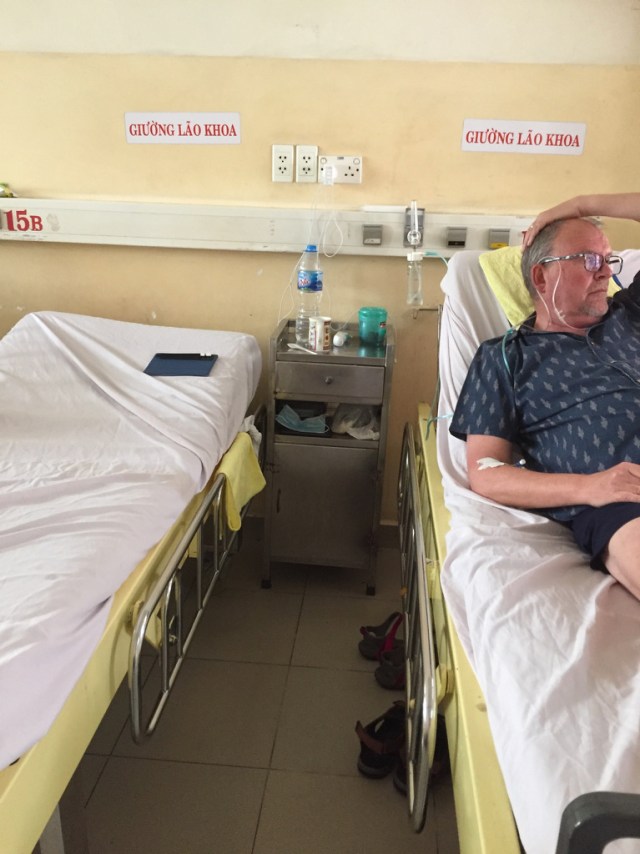 By Government decree we had to be incarcerated for seven days. However, after five days we were able to negotiate our way out of the quarantine hospital and into a private American-style hospital where we both stayed for a further 10 days until my antibiotic treatment came to an end. Sue slept on the sofa in my 'luxury' hospital room as we both had to be in isolation.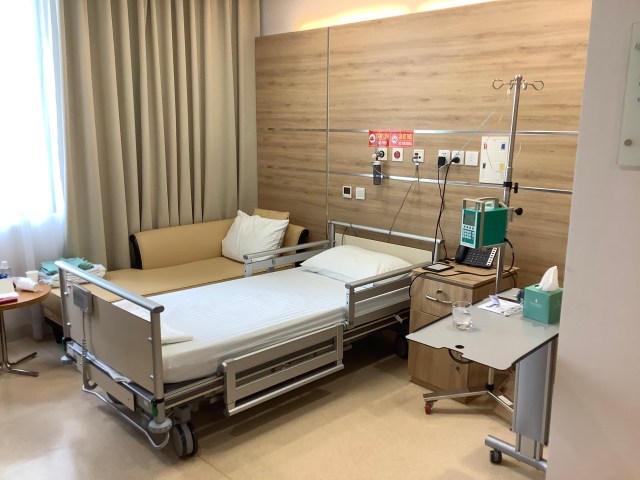 The second hospital was lovely, and thankfully was funded by our travel insurance company.  Our holiday visas expired while we were in the hospital and contrary to all the rules, the British Vice Consul agreed to send her driver to the hospital to collect our passports so the visas could be renewed.  Meanwhile, back home, our son Richard was able to book us two business class seats (all that was available) on the very last direct flight from HCMC to Heathrow on 21 March – nearly a full week later than planned and just hours before the first UK COVID-19 lockdown started.  What a relief to be home!