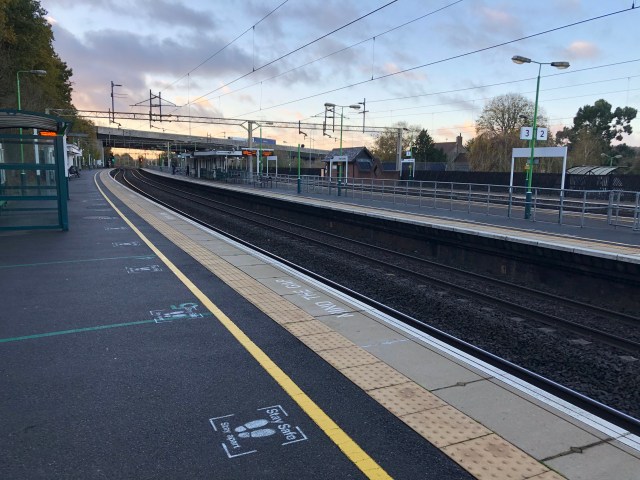 Thursday 12 November was a memorable day – we took the train to London for my appointment at Queen Square. Kings Langley station was eerily quiet as we waited for the 'rush hour' train because most people still worked at home.
My consultation was really helpful. So kind and supportive. Firstly, I had a full examination and then a frank discussion about the condition and its likely progression. I was prescribed two medications – Teglutik (Riluzole in suspension) and Lorazepam to calm the anxiety caused by choking on food.
Riluzole is the only primary medication for MND at present – it's thought to work by protecting the nerves in the brain and spinal cord from too much of a natural substance called glutamate that may be part of the cause of nerve damage. Studies have shown it can delay the need for ventilation and increase life expectancy by two to three months. Not a great impact really, but probably worth taking if you don't experience side effects. I was prescribed Tiglutik, which is Riluzole in suspension and therefore easier to take. However, it tastes artificially sweet and has the really odd effect of numbing the mouth and throat immediately after you've taken it.
We talked about benefits to which I was now entitled, and the consultant said that the hospital would provide me with a DS1500 form to enable me to make a fast-track application. The DS1500 states that death within six months could be 'reasonably expected'.
We also discussed the right time for the provision of a feeding tube.  It was pretty clear that, even though the consultant was reluctant to give my MND any particular label, its first devastating impacts were on my abilities to speak and to swallow.  We talked about the options of my having a PEG or a RIG.
The neurologist arranged for me to have blood tests, and for me to be seen by a respiratory consultant later in the day. There was some concern about my lung capacity and lower than normal blood oxygen saturation, which I'd been monitoring at home. An overnight home sleep study was arranged for a few days later to monitor the quality of my breathing while asleep. It is bit difficult to sleep with a sensor under your nose, a finger sensor and a device strapped around your chest but a useful experience as it showed that I wasn't in immediate need of non-invasive ventilation.