August was largely a dull, cloudy month and it marked one year since the first discussion with a GP about the ominous collection symptoms I had been experiencing.  One year on and I have definitely gone downhill.  My speech and swallow are considerably worse, and my arms and hands are badly affected.  On the bright side, my legs are still working after a fashion, I haven't had any more chest infections, and I'm still here. (It is very difficult to be positive with MND when, all the time and day by day, you are losing one function or another!)
We enjoyed a couple of trips to our static caravan in Dorset and some sunny days.  We re-visited Dulston Country Park near Swanage and the magnificent gardens at Compton Acres in Canford Cliffs, places we both love. Both days out were enhanced by my wheelchair, which I'm now getting well used to using. It speeds up our 'walks', reduces the risk of falls and prevents total exhaustion.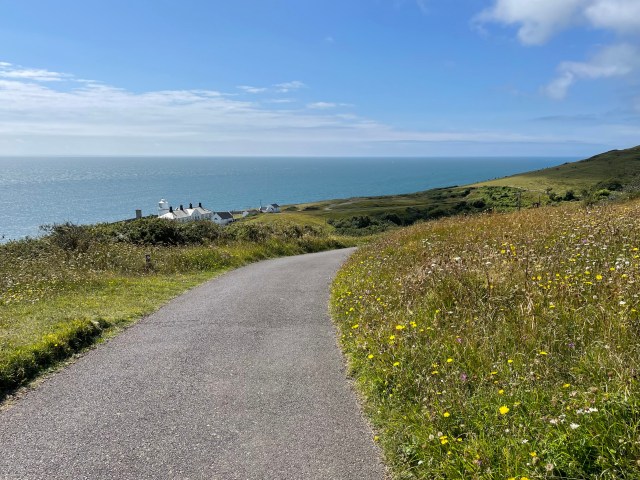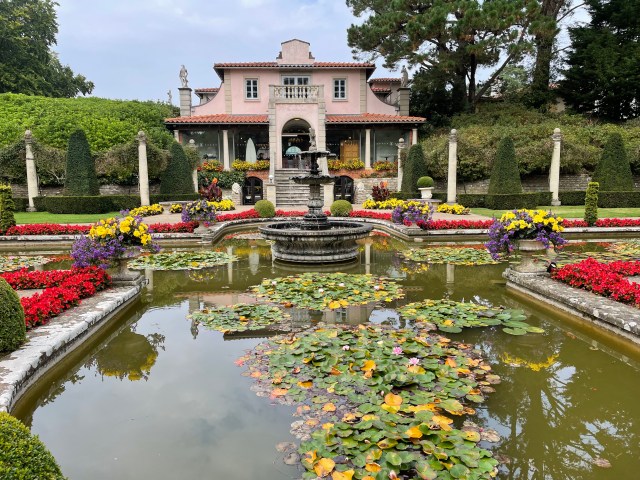 August also saw several social events including small scale visits from former colleagues from Woolworths and Abbots Langley Citizens Advice. We also attended a summer garden party celebrating the 70th anniversary of Abbots Langley Gilbert & Sullivan Society, of which I am honoured to be a vice president. It was a lovely afternoon, only marred by the fact that afterwards I was 'pinged' and ordered to isolate because one (double vaccinated) person there later developed COVID-19! Needless to say, I didn't develop COVID but it made us both realise how vulnerable we still are.
My tip of the month for anyone suffering from dysphagia (swallowing problems) is that Slo Drinks Pill-Eze has been invented. Put your pills in the spoon provided and pour on a dollop of the cherry flavoured gloopy liquid. Easy-to-swallow pills in a trice!